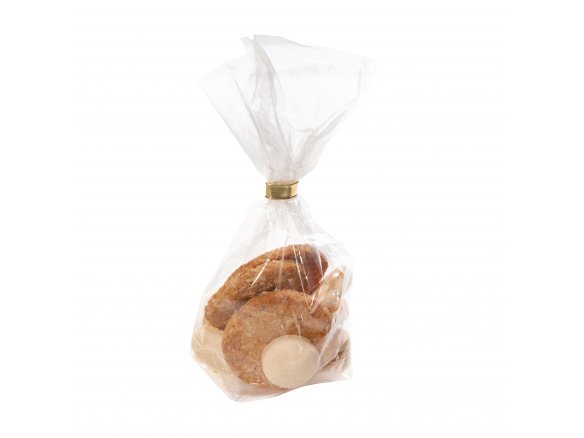 cellophane, colourless, glossy, block bottom (flat base when opened out, no folds on the side), one glued seam, bottom is glued together, given dimensions: width x height x depth
These cellophane flat bottom bags are especially good for packing things in a way that puts them on display, things like candies or gifts. They can be closed up with rubber bands (e.g. ALCO RUBBER SEALING RINGS), SECURING CLIPS or gift-wrap bands (CURLING RIBBON).
Cellophane bags are, of course, made from cellulose and are therefore suitable for carrying dry foodstuffs (chocolate candies, etc.). Cellophane is extremely transparent and is distinguished by its high degree of tear resistance and impermeability to aromas. It is, in addition, impermeable to liquids, but will allow water vapour to escape, thereby preventing the accumulation of condensed water within the package. This makes it particularly good as a packaging material for things like cigars!
Flat bottom cellophane bag, transparent
4 Variants
95 mm x 160 mm
115 mm x 190 mm
145 mm x 235 mm
180 mm x 300 mm