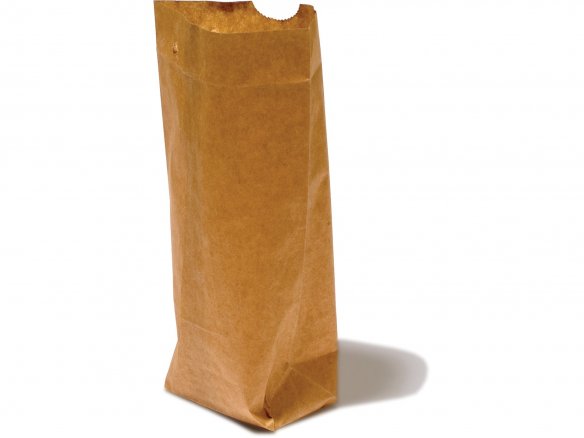 grammage

70 g/m² (90 g/m² starting at the 10 l size)
These sturdy and handy bags have a flat bottom that allows them to stand and are not only good for packing and storing of fruits and vegetables but can also be used for other either small or fairly large objects as well. By painting or printing on them they can serve as a special kind of gift wrapping – you could also stitch the opening closed for another special effect. The 10 and 20 litre sizes of these bags can become decorative waste baskets by folding over the rim a few times – of course "decorative" is in the eyes of the beholder (you have to like the packing paper look!).
A cross bottom bag is one that has no folds on the side (as opposed to gusset bags) and which when opened up for filling forms a right angled bottom, an expansion that adds space. The bottom of the bag acquires its shape through an unfolding that takes place along preset creases. It has an hexagonal shape when "at rest" (folded flat against the bag´s side) but opens up when filled to become a rectangle.
Flat bottom bag, natron paper, brown
10 Variants
140 mm x 220 mm
165 mm x 260 mm
230 mm x 370 mm
280 mm x 450 mm
360 mm x 520 mm
420 mm x 630 mm