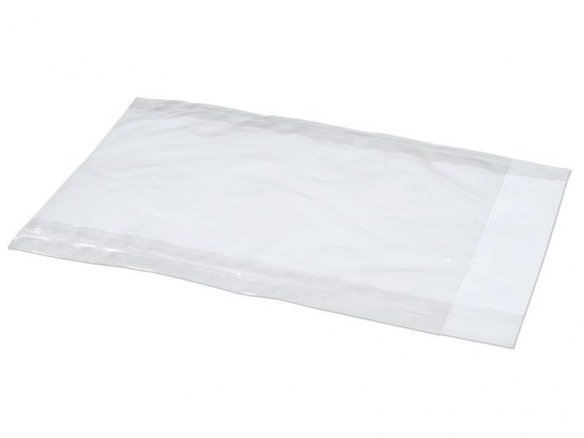 cellophane, colourless, glossy, 32,5 g/m², two seam bag (glued on the two long sides), exception is the DIN long size bag (glued in the middle and has fold-over bottom), has straight flap (DIN-long and C6 have no flap), given dimensions: w x h
These flat cellophane bags, which of course have the typical cellophane crackling effect, are especially great for use as envelopes for postcards and greeting cards, for stamps, gifts and on and on! When the flap is closed it can be decoratively sealed by means of transparent adhesive dots (ONE-SIDED ADHESIVE DOTS, PVC FILM). The bags for the sizes C6 and DIN-long are basically classic greeting card sleeves for one card (including envelope) and have no flap. Cellophane bags are made of cellulose and are therefore suitable for packaging food (candy, etc.).
Cellophane foil is highly transparent and is particularly noteworthy for its resistance to tearing and its aroma barrier properties. In addition, it is impermeable to liquids while still being able to allow vapour to escape – which prevents condensation from forming within the bag. These are some of the reasons why cellophane is such a great material for packaging cigars, for example.
Flat bag cellophane, transparent
8 Variants