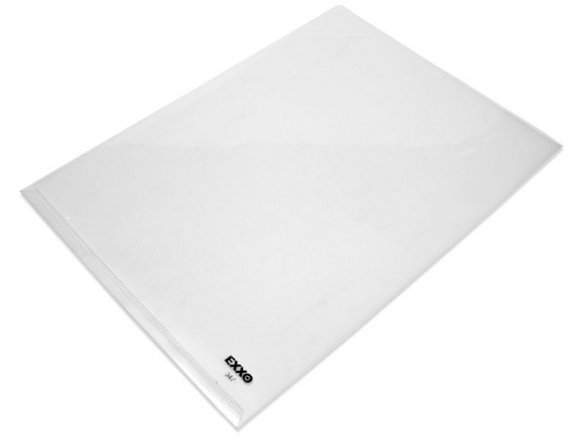 polypropylene (archival safe), smooth, transparent, coloured, open on two sides (one long, one short), document access cutout, slotted corners and filing tabs
These sheet protectors are great because they are made from film that is almost twice as thick as conventional covers. They will last for a remarkably long time under the stressful conditions of daily office work. In addition, the thicker film provides a greater degree of rigidity. When a document is inserted into the slot in the upper right corner on the front sheet of the cover, it cannot slip out of this sheet protector. This can be very practical, especially in the case of stacks of the protectors.
On the closed long side of these sheet protectors there are fold-out tabs that can be used for filing the clear protectors in a folder.
Extra strong clear sheet protectors, polypropylene
5 Variants