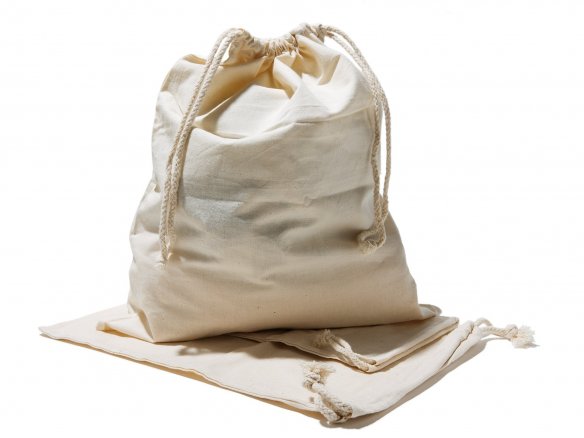 material

unglazed flat bag made from cotton cloth (raw) of medium quality

Measurements

approx. w x h

General information

bottom not flat, with encased cotton drawstring, 150 g/m²
Our cotton sacks, which are made from raw cotton fabric – sometimes referred to as muslin – are perfectly suitable for many transport and storage applications. They can be used to carry your exercise or sports accessories, to protect your good shoes, to collect marbles or the like and much more.
You can create a unique gift just by using the batik and colouring dyes that we have on offer to implement your own creative colour scheme. An especially easy but nonetheless attractive way to create a colour scheme on the bags is the potato printing method which can even be fun for children with the quick results that make them happy. Please be sure to wash the bags in the washing machine before doing any colouring work.
Cotton sack with drawstring
3 Variants