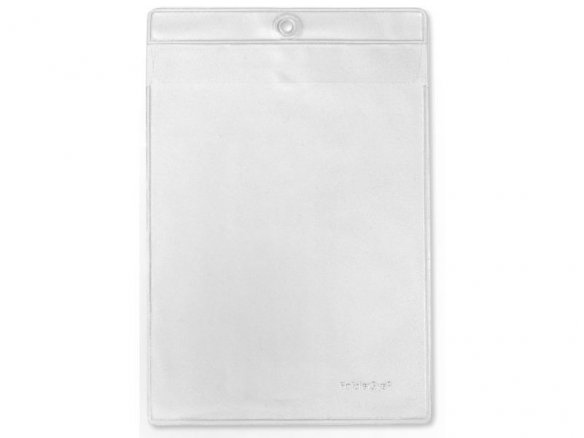 grainy PVC, rough exterior, interior is smooth, transparent colourless. plastic eyelet in the short side with diameter of 6.5 mm, flap on short side, no inserted liner
These envelopes, which are made of flexible but firm, transparent plastic, can be used to protect bills of lading, lists, notices or information sheets from dirt or from becoming creased or crumpled. The plastic eyelet, which has an inner diameter of 6.5 mm, allows information to be quickly accessed by removing it from a hook with one hand and then hung back up again for the next person. The graininess of the plastic causes the contents to have a matte appearance.
This envelope can only be conditionally used outdoors because it will not completely protect its contents from rain – water can get past the flap!
Clear envelope for hanging
2 Variants