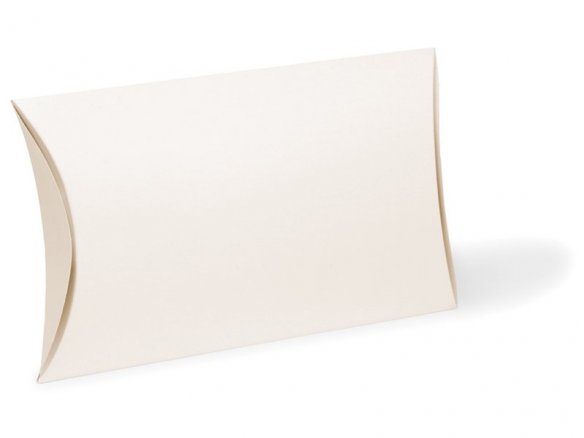 one-piece collapsible box made from recycled ca. 350 g fine paperboard (card), solid colour, matte, stamped, sold individually, is flat when delivered, given dimensions are approximate outer dimension of the box when folded
A pillow box is an elegant type of folding box which derives its name from its shape: when erected it brings to mind a pillow. A pillow box can be opened at both ends and requires no fastener. When erecting the box, one side is pressed upwards to form a convex surface (ellipse shaped) whereby a tension if produced that presses down on the closure piece which itself is concave and has a half-oblong shape which will indeed stay shut.
The Colour Pack pillow boxes come in three sizes in bright colours. They are made from matte, solid coloured fine paperboard (100% waste paper), are flat when delivered and can be folded into a box when you want. Whether individually decorated or left simply unembellished, pillow boxes can be used for a variety of purposes including as packaging for cosmetics, jewellery, clothing or promotional articles.
Buntbox Colour Pack pillow box
12 Variants