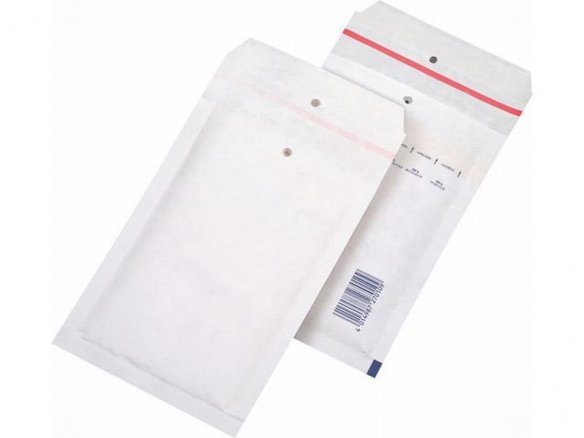 made out of white or, alternatively, brown recycled paper, ca. 90 g/m² and PE air bubble film, straight flap on the short side (peel and seal), with tear thread in the flap, given dimensions: outer measurements (inner measurements in parenthesis)
SUPRAWELL MAILERs and bubble mailers make it easy to send books and other goods in a protective packaging. The latter are made up of a combination of tear-proof paper on the outside and BUBBLE WRAP on the inside – after use, the two components can be separated and disposed of separately.
By the way: when sending books the flap should not be glued shut but rather closed using BRASS FASTENERS because the Post Office reserves the right to inspect the contents of such packages.
Bubble mailer, peel and seal
13 Variants