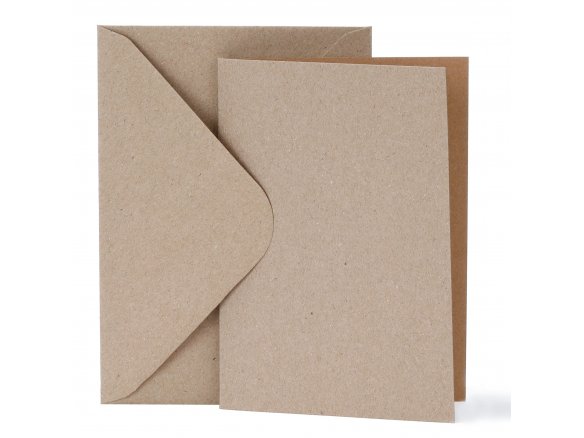 set

each with 10 folding cards and envelopes (card dimensions 105 x 150 mm, envelope dimensions 115 x 165 mm)

material

recycled paper, 250 g/ qm, natural brown
Brauch greeting cards have been around since the 15th century. After computers and company have revolutionized card production, it is a signe of special concern to personally design your own cards. The neutral recycled folding cards are great for writing, printing, painting, gluing, stamping or....whether for weddings, births, baptisms, get well cards or as invitations, thank you notes, romantic tidings or maybe just so - self-designed cards can be used for practically any purpose and make a great impression! 
Blank card set, recycled paper, 10 of each: 210x150 mm cards & envelopes 110x162 m