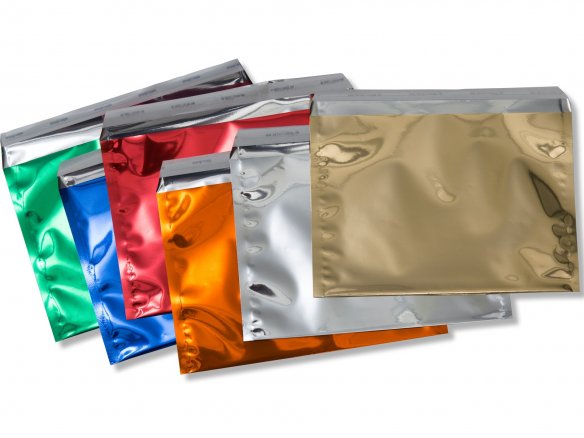 metallised polyester film, coloured outside, shiny silver inside, s = 0.1 mm, given dimensions: width x height inside with closed envelope, straight flap (self-adhesive), opening and adhesive strip on the side first mentioned
Glossy coloured envelope for special deliveries.
The DIN long version is perfect for sending honeycomb paper. These are for singular, remarkable mailings.
Snooploop opaque mailer, coloured, glossy
37 Variants
125 mm × 220 mm
160 mm × 178 mm
165 mm × 178 mm
180 mm × 110 mm
240 mm × 165 mm
250 mm × 325 mm