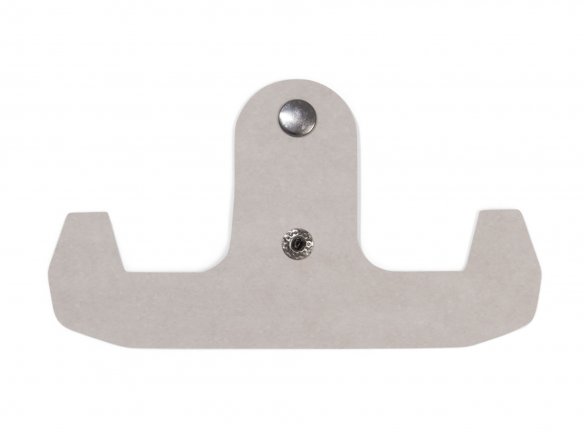 Phone Adapter for all smartphone sizes
Sminx - these are Smart Strings made in Kreuzberg. The braided ropes are available in discreet and bright colors and patterns. To ensure that a smartphone of any size sits securely on the cord, it needs the phone adapter. And with this, we come to the simple and ingenious innovation of Sminx. The Phone Adapter is suitable for all smartphone sizes and does not damage a smartphone case. It's made of faux leather and is folded around the cover. What sounds like an unusual choice of material and tinkering assembly, lasts an incredibly long time! Cyclists love them, as well as music-listening runners and dancing party-goers.
For all valuables, of course: Even if they are on a multi-cord close to your body, you should always take care of your valuables and not let them out of your sight completely. The Phone Adapter is also subject to normal wear and tear. To ensure that everything is securely fastened to the cord, even after long periods of use, it is recommended that the adapter is replaced as needed to avoid wear and tear.
Please note: The Phone Adapter does not work with exact-fitting, hard plastic cases. These are so close to the mobile phone that nothing fits in between them.
Sminx Phone Adapter, grey, washable pap., f. all models, gray