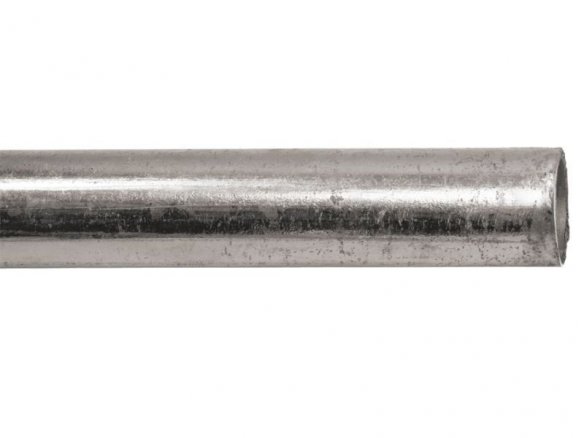 Surface

welded, hot-dip galvanized, ends smooth

Diameter

Inside ø 21.6 mm (3/4'' pipe)

Design

according to EN 10255 M, S 195 T (DIN 2440, St 33-2)

Indicated measurements

ø outside x wall thickness
The threaded tubes have an imprint that the factory added but it can be easily removed with ACETON or 3M SPRAY CLEANER.
We will cut the round tubes to your specifications. When ordering, please refer to the CUSTOM CUTTING SERVICE information.
Round tube, steel, galvanised, ø 26.9 x 2.65 (DN 20) l=3000 mm