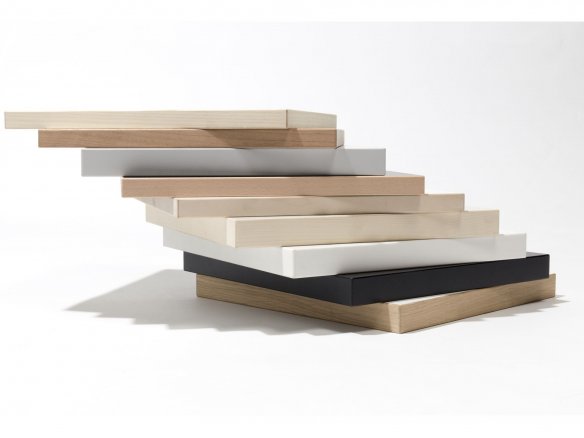 Good price-performance ratio
Various ABS and real wood edgings with 2 mm thickness
High-quality edge
Very durable bonding with PU
There are two types of edge bands: the so-called ABS edge bands made of plastic in a matching colour or a selection of real wood edge bands. Please note that the real wood edge bands are raw wood that has not been treated. They can, however, be sealed by treating them with hard oil or work top oil.
Note
The production techniques used for custom cutting the tabletops restrict us to only being able to guarantee one faultless A side. Lightly damaged surfaces of the B side cannot be ruled out and cannot be used as grounds for complaint or product return. Please examine the surface upon receiving your tabletop and determine the top (showing) side of the top before you mount it on your frame.
Edge band for table top, melamine resin coated
14 Variants