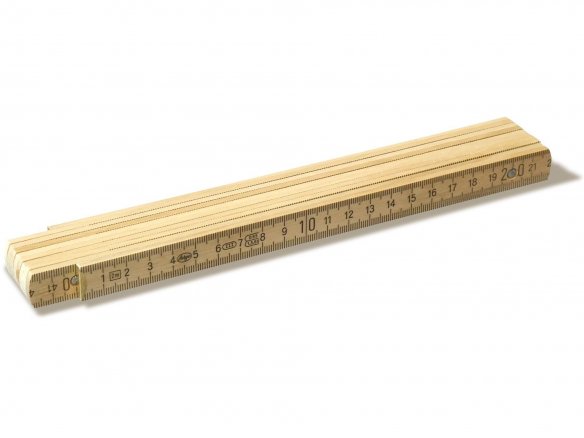 precision springs made of hardened steel
weld-free and durable suspension
easily and lockable at exactly 90° and 180°
straight cutting edge
angular degree scale
Length

2 m

Width

16 mm

Section lengths

ca. 3,4 x 16 mm

Number of sections

10

Link construction

tempered steel springs on inner surface
The ADGA 250 is one of the best selling rulers in the upper-end of the market.
One of the quality benchmarks is its hardened steel lock joints. This assures that the segments will easily and always spring into place without wearing down in the process. The minimal bowing of the sturdy joints and the low weight of the precision springs make it ideal for measurements of heights. The head (the pivot point) of the full-length rivet pivots on a plastic washer: this means that the hardened steel joint connection will last for a long time. The segments of the ruler when extended are milled so as to form a straight edge despite the difference in height and thereby allow you to draw a straight line across your measurement. The version we have on offer also has an angle scale and an automatic locking mechanism at 90 degrees. 
The segments are made from knot-free beechwood and hornbeam tree trunks. The varnish, which is environmentally friendly as well as weather and scratch resistant, was specially developed in a process that included thousands of experimental trials and error. The matte-finished surface makes the sharply printed measurement scales extremely easy to read.
The rivets in all the ADGA folding rulers go completely through the respective segments. This means that, for instance, the metal joints of the segments will not shift about and lose their dimensional accuracy or indeed actually fall off - even after long-term use or exposure to extreme humidity or dryness.
The company Adolf Gampper has been producing wooden folding rulers in a completely self-reliant way since 1947. This includes all the woodworking, riveting and punch machines all under one roof in Germany. In fact, production at their highly modern specialized plant is now exclusively dedicated to making folding segment wooden rulers!
Adga 250 folding rule, l = 2 m, wood, natural, w = 16 mm