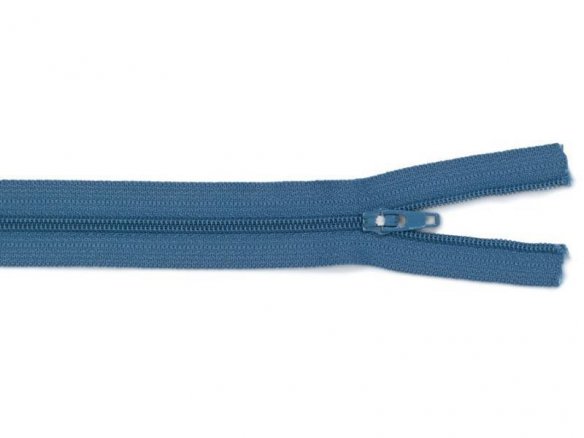 not separable, polyester spiral, width is 3 mm, with automatic die-cast zinc slider, nickel-free, polyester tape, machine washable to 60 °C, certified Oeko-Tex Standard 100, 10 meter roll including 10 sliders
Zippers ordered by the running meter allow you to make really long zipper fasteners on, for example, on bedclothes or sleeping bags or for other applications where standard sizes will not suffice as with pillows, bags or cuddly toys like teddy bears. Zippers by the meter are also practical and economical for people that sew a great deal and are used to cutting zippers to custom lengths.
Sliders are included with your order but must of course be mounted on your own. In many cases it will be best to wait until the zipper tape has been sewn into place before you engage the slider so that it doesn't get in the way during the sewing process. Engaging the slider can require a little practice at first but in the end can be fairly easily accomplished. This continuous zip fastener is not separable, which means that it cannot be used on jackets – it is possible to engage two sliders in order to, for example, make a backpack fastener that can be opened in two directions. In order to close off the bottom end of the zipper it is only necessary to sew a few stitches over the soft spiral mechanism.
This fine, 3-millimeter fastener is best used on lighter weight materials and smaller to medium large accessories that will not be put under a lot of stress.
Zipper, plastic, spiral 3 mm, by the meter
3 Variants
Note
Minimum order amount: 0.5 running meter; be sure to tell us how many sliders you need. Please note: products cut from rolls cannot be exchanged.