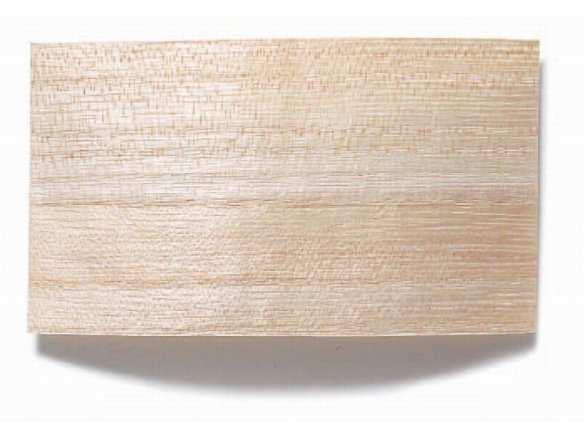 printed, hand laminated paper
The real wood appearance of the surface of this paper is produced by means of a refined photographic process, a photo engraving process or also a heliogravure process. The wood veneer paper, which has a light silvery and lustrous appearance, is suitable for printing, copying, laminating and gluing. In model making it is an easy to use alternative to real veneer although the course grain makes it more suitable for uses involving larger dimensions.
Wood veneer paper is also great for making invitations, greeting cards, menus, certificates and business cards (e.g. for a carpenter, lumber mill, etc.).
Wood veneer paper
2 Variants