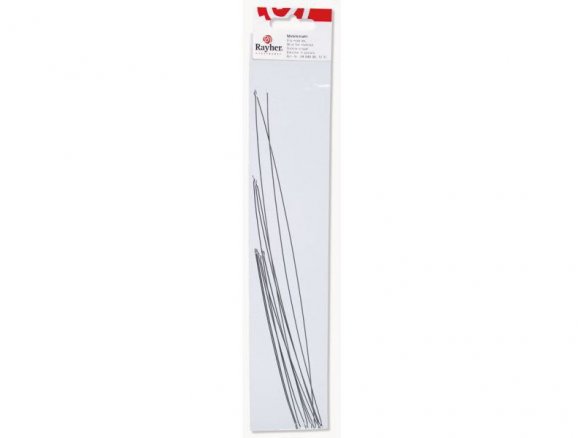 Contents of set

12 spring steel wire rods

Diameter

ca. 1 mm

Length

3 sorted lengths (6 are 150 mm, 3 are 200, 3 are 270)

Further attributes

ends are bent, comes in plastic packaging
Unique mobiles can be made with thin, spring steel wires. This is done by tying a transparent cord (POLYAMIDE NYLON FILAMENT) on the bent end of the wire on which different objects like paper, cardboard, fabrics, films, etc. can then be attached. Mobile rods made of wire are particularly great for making delicate, intricate mobiles - if the objects you want to hang are heavy, we recommend that you use our MOBILE RODS, WOOD because they are much stronger.
Wire rods for mobiles, spring steel, 3 sorted lengths (6 x 15 mm, each 3 x 20 and 27 mm