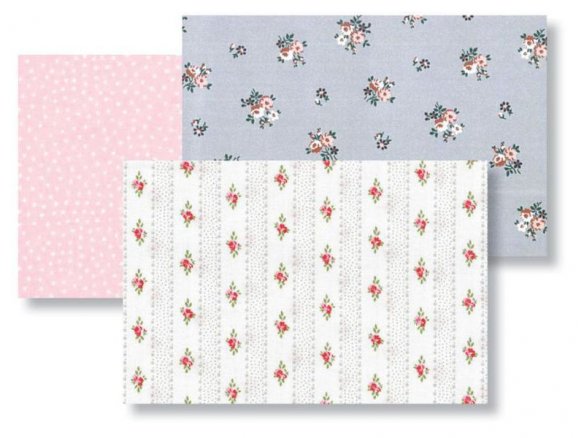 100% cotton, ca. 150 g/m², printed fabric, flat weave 1/1, non-fade property 4 (wool scale), machine washable up to 40 °C, effective width ca. 1500 mm, doubled-over, certified per Öko-Tex Standard 100 (no harmful substances in production)
Westfalenstoff has no formaldehyde, is chlorine-free bleached and is produced without the use of synthetic resins or optical brighteners. It is sweat and saliva resistant and resists fading when washed. The refined finish of the fabric is accomplished by mechanical means only (calendering) – no chemicals are used at all!
Care tips:
Washing should be done with organic detergent that has no brighteners or bleaching agents.
It can be washed by hand or machine at up to 40 °C, wash dark colours separately, iron with a hot setting.
Westfalenstoff fabric, Princess, tiny roses and stripes on grey, w = ca. 1500 mm
Note
Minimum order: 0.5 running meter