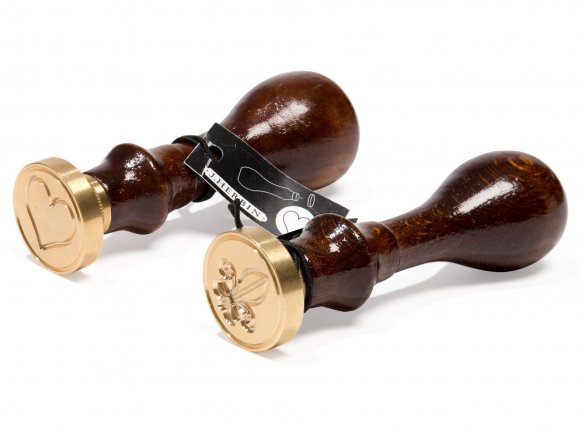 Handle

l = 70 mm, ø15/25 mm, dark brown waxed wood

Seal

l = 12 mm, ø 25 mm (motif ca. 20 x 20 mm), brass

Weight

35 g
In German this product is called a "Petschaft", which means a waxed wooden handle with an engraved brass seal screwed onto the end. Unique gifts or decorations can be made by pressing the seal into liquid sealing wax - or documents like letters or certificates can be closed up or decorated with a seal.
Accessories and Related Products