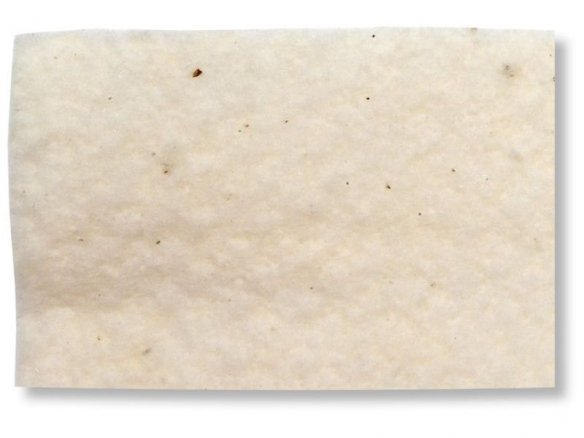 sew-in interfacing, 100% cotton, machine washable to 30 °C (delicate wash cycle) or dry clean, comes doubled-over
Application: Volume fleece 275 is a lightweight and compact cotton for use on patchwork and quilting projects (also when working by hand). It can also be used as wadding for outer garments. It will not fray and will hold its shape even after many washings. Its 2.28 m width makes it great for use on large area projects.
Method of use: The volume fleece should be attached to your fabric on the back side – the quilting work should then be done from the front of your fabric in order for the work to be particularly supple. Pre-washing the fabric is only necessary if you anticipate that it will shrink when washed. When pre-washing, the following should be noted: the 275 volume fleece should only be washed by hand using a mild detergent. After allowing it to soak for twenty minutes and rinsing it out a number of times, all remaining water should be carefully squeezed out (under no circumstances should you wring it out!). In doing this, it may be helpful to wrap the fleece in a towel. The fleece should then be laid out flat and allowed to dry in the air.
Vlieseline volume fleece 275, th = ca. 2 mm, w = 2280 mm, natural
Note
The minimum order for products sold from rolls: 0.5 running metre. Please note that no exchange is possible in the case of products cut from rolls.