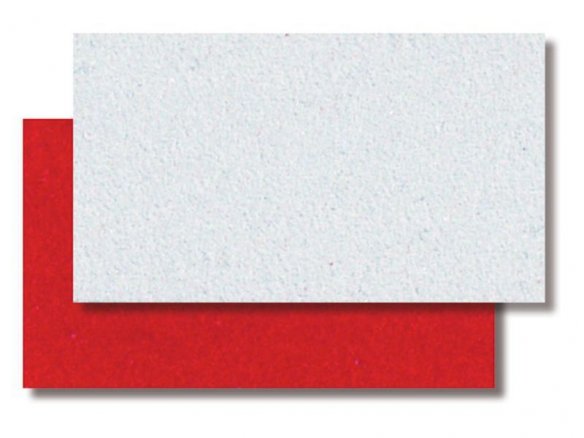 recovered carrier paper, coloured rayon flocking, pH neutral
This uniform velour paper has a much more even, staid surface than the "cloudy" version of velour paper we have in stock. This flocked paper feels to the touch like a closely napped velvet and is especially good for use as a cover for books or boxes because its paper base takes to gluing extremely well. Such an application can be more difficult when using just cloth on its own. This relatively inexpensive material is ideal for the decorative covering of large areas. In addition, velour paper can be used for painting with pastel or oil crayons – the velvety surface lends to a picture a very special look.
Scissors or a blade can be used for cutting - care should be taken when using a cutting machine because the pressure guide rail, if set at too high a pressure, can damage the velour surface.
Velour paper, uniformly coloured
2 Variants