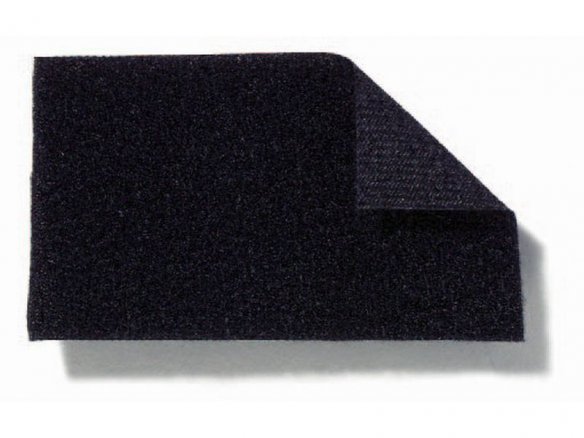 polyamide, for hook band or dots
Surfaces that are made up of spanned or glued Velcro velour make the ideal substrate for affixing placards, signs, photographs, etc. which have been outfitted with hook tape or dots. For gluing Velcro velour over complete surfaces, DOUBLE-SIDED ADHESIVE FILM or spray glue (e.g. DISPLAY MOUNT) can be used to great effect.
Velcro velour, standard, w = 1450 mm, black
Note
The minimum order for products sold from rolls: 0.5 running metre. Please note that no exchange is possible in the case of products cut from rolls.