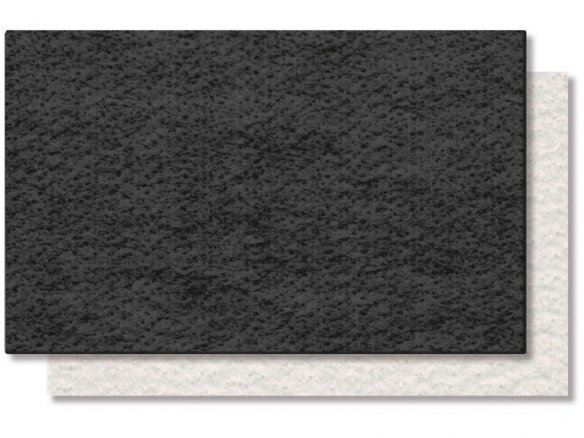 made from 100% recycled synthetic fibres, sustained temperature resistance up to 90 °C (short term up to 135 °C)
The surface of the monochrome needled felt has a comparatively smooth surface, the texture of which only derives from the innumerable needle pricks that take place during the manufacturing process. This needle felt is unstiffened but, because of the high density of the fibres, it is much firmer than, for example, the grey unstiffened SYNTHETIC NEEDLED FELT. This also accounts for the fact that it is less prone to losing its shape than the grey version when subjected to tensile forces.
This firm felt is often found being used as the soft, absorbing mat for a worktable, one that serves as a protection for whatever object is being worked on. Examples of this function can be in a glass factory or metal shop.
Technical needled felt, unstiffened, monochrome, 840 g/m² (th = 3.0 mm), w = 1900 mm
Note
Please note that no exchange is possible in the case of products cut from rolls and the minimum order for products sold from rolls is 0.5 running metre.