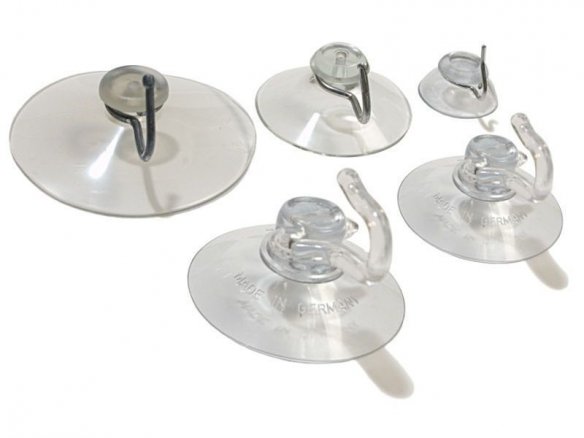 soft-PVC, transparent, colourless, Shore hardness about 65 Sh-A, with moveable polycarbonate hook or nickel-plated steel hook
The plastic hook, which is made out of polycarbonate, is moveable within the suction cup and can therefore be set to vertical no matter in what position the suction cup finds itself.
Suction cup with hook
5 Variants
Metal suction cup hooks
Moveable plastic hooks
Note
The colour of the different suction cups can vary somewhat. The difference in colouring can, however, only be seen when the cups are in the package – once in use, it is no longer noticeable.