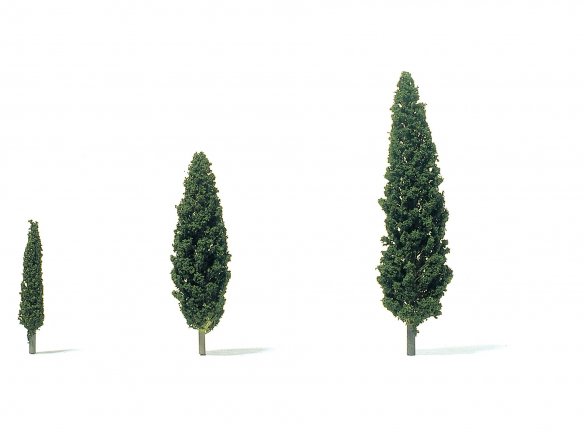 wound wire with sisal bristles, trimmed, dipped and flocked, natural green, brown stem; the given measurement (the height of the tree) is approximate
String and wire trees smaller than h= 42 mm come with an unpainted trunk. Trees larger than h= 50 mm come with much nicer trunks with a brown sheathing.
String and wire cypresses (poplars)
8 Variants
18 mm
37 mm
42 mm
50 mm
60 mm
75 mm
85 mm
150 mm
175 mm
Note
We do not have cypress trees in sizes between 150 mm and 200 mm in stock but individual exemplars are available upon request.

If an order for cypress trees is 500 Euro or more it can be filled quickly – orders for smaller amounts will take approximately 4 to 5 weeks. Minimum order amounts and a more exact delivery times can be ascertained by contacting us at info@modulor.de.