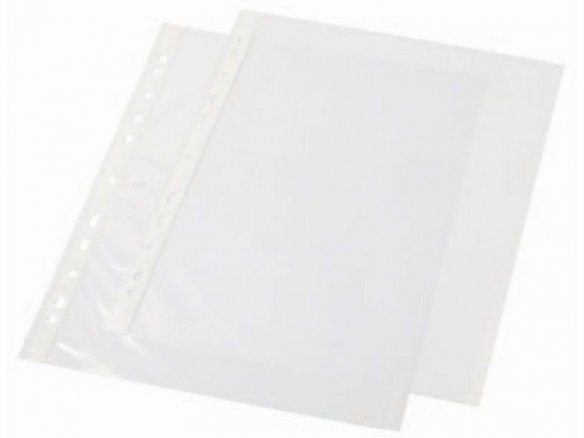 polypropylene, transparent, colourless, archival safe, universal punch holes and reinforced filing margin, opens at the top
Because of the fact that many suppliers have poor quality report covers on offer, we would like to take this opportunity to say a few words about the quality of our product: our grainy standard covers are made from a 75 µ film (0.075 mm) – a solid quality at a very fair price. Please note: many cheaper covers are made from very thin film (some as thin as 38 µ), a veritable trace of material that is already wrinkled and creased before you even get the paper into it.
Our grained A3 report covers are, unlike the usual cheaper versions, not folded to A4 size and so have no crease to disturb its optics.
We have, until now, not been able to find smooth A3 standard covers that are of high enough quality and a reasonable enough price to be used in presentations.
Standard sheet protector, polypropylene
4 Variants