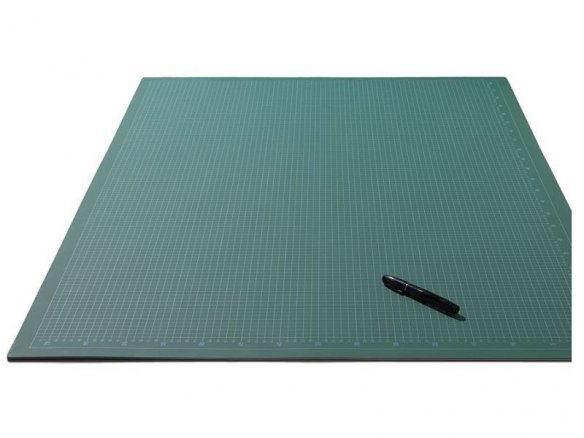 three-layered (1.0 mm each: soft PVC/rigid PVC/soft PVC), one side with imprinted cm graduation, th = 2.5 mm
The standard quality large cutting has an imprinted centimetre graduation on one side; both sides can be utilized for cutting work. The unprinted side is also suitable for use as a writing table mat upon whose surface a computer mouse functions well.
Standard cutting mats, table sizes
3 Variants
800 mm x 1200 mm
1000 mm x 1500 mm
1000 mm x 2000 mm
Note
Please note that we can only ship oversized and transportation sensitive goods per forwarding agency which means that there are higher shipping and handling costs.

Please protect the mat from direct sunlight and too much heat in general (from a hot light table) so that it will not warp.