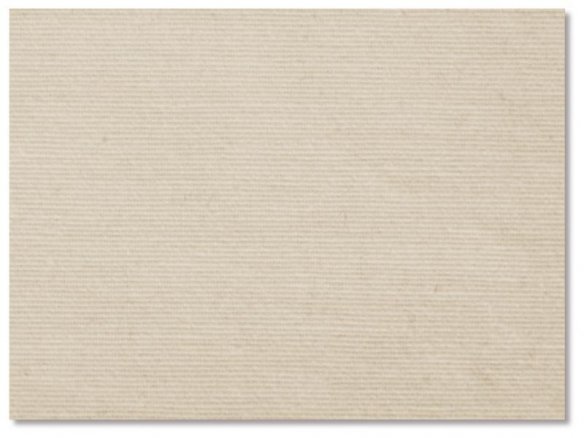 100% cotton, twill weave, effective width about 2200 mm, doubled over
Nettle (cloth) was originally the name of a plain-woven fabric made from the bast fibres of a stinging nettle that was usually used in an unbleached state. Ever since the introduction of cotton in Europe, "nettle" has come to mean any basic, unbleached, undyed cotton fabric that is primarily used as a base fabric to be printed, coloured or bleached. In the meantime, however, bleached and dyed versions of cotton nettle have come on the market.
As with molton and stage molton, the term "stage nettle cotton" refers to a heavier grade cotton than the standard version. The stage cotton nettle is indeed very often hung on stages or in exhibitions as an opaque background material or used to cover ceilings. In addition, it can serve as an inexpensive projection screen for beamers and such.
IN THE CASE OF THE B1 TREATMENT IT SHOULD BE NOTED that, in contrast to synthetic fibres (like, for example, Trevira), the flame-retardant treatment of cotton is not permanent. The embedded substances are sensitive to moisture and temperature. They may wash out – whether intended or not. If you want the impregnation to remain effective, your material should not be exposed to temperatures higher than 30 °C and it should not be washed. Even storing it in a moist environment or exposing it to mechanical stress can negatively effect the B1 flame-retardant impregnation.
Stage cotton nettle fabric, 300 g/mř, w = ca. 2200, natural white
Note
Please note that products cut from rolls cannot be exchanged. The minimum order amount for products sold from rolls is 0.5 running metres.