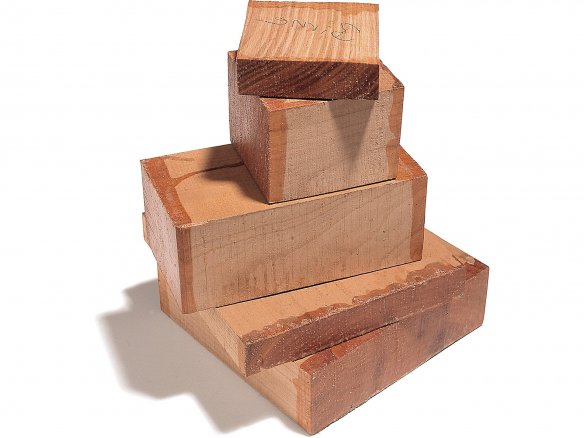 air-dryed, all sides rough sawn
The pear tree produces a pale grey to reddish brown wood with a fine texture and indistinct rings. This hard, firm and relatively heavy wood (gross density about 0,72 kg/dm³) is often brittle with a tendency to crack. Pear tree wood lends itself well to processing and ts surface can be stained and polished. It is not weather resistant unless treated and is liable to insect infestations. It is used in making furniture and interior furnishing as well as tools and musical instruments and is often a preferred material for model making or carving and turning work.
These hardwood board segments provide a large range of wood colours and textures for use in model making and woodturning. The pieces are air-dried, leaving the moisture content as a rule between 12 and 13%. The sides of the wood pieces tend to darken somewhat as a result of the open air drying.