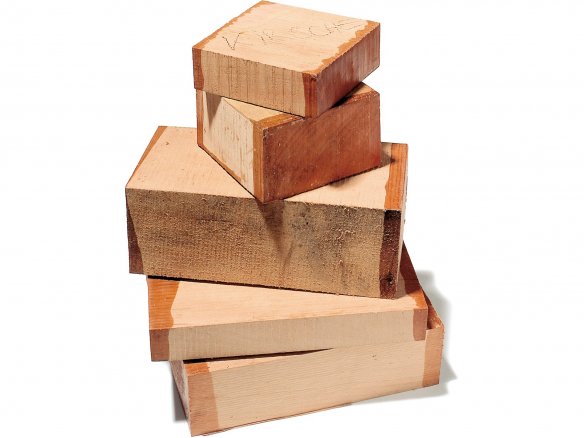 air-dryed, all sides rough sawn
The sapwood of the cherry tree is reddish white and the core is yellowish brown. With a density of 0,6 72 kg/dm³ it is a medium heavy wood. This moderately hard, firm, fine grained and bendable wood lends itself to processing and can be stained and polished beautifully. Cherry wood does not shrink very much but is still not weather resistant and is susceptible to fungi. This decorative wood, whether solid or as veneer, is mainly used for making furniture or interior furnishings. Musical instruments are also very often made from cherry wood.
These hardwood board segments provide a large range of wood colours and textures for use in model making and woodturning. The pieces are air-dried, leaving the moisture content as a rule between 12 and 13%. The sides of the wood pieces tend to darken somewhat as a result of the open air drying.