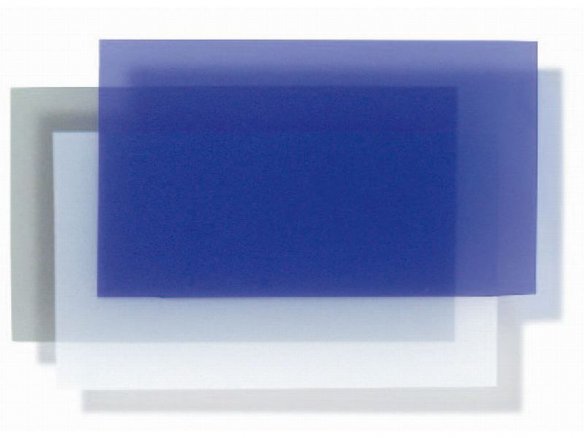 In terms of surface and aesthetics, the translucent soft-PVC film is comparable to our translucent polypropylenes. Because of its beautiful colours, the material is super for making bags, cases, adornments or curtains. The 1.0 mm version can be well used as a table covering as well. The milky white and colourless version is suitable for use as projection film.
The 0.5 mm thick version lends itself to sewing or, alternatively, riveting. Any fastenings will hold longer if strengthened with soft-PVC glue.
Soft-PVC translucent film, coloured
8 Variants
Note
The minimum order for products sold from rolls: 0.5 running metre. Please note that no exchange is possible in the case of products cut from rolls.