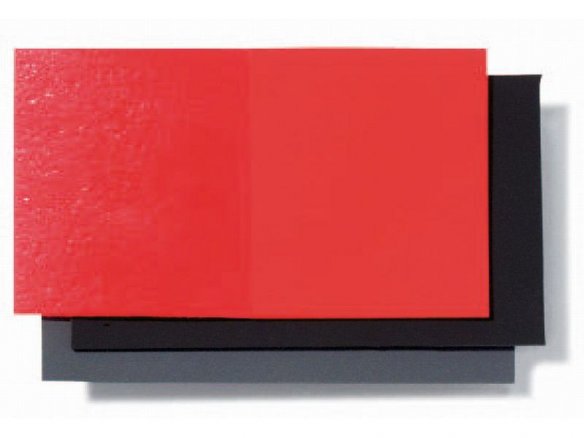 matte, reverse side glossy (fine grained)
The opaque coloured foam sheets are usually used to cover "extremely valuable" file folders and other similar office articles. For that reason the mat has only one "good" side, namely the matte one. The shiny side has a somewhat granular surface which does not look all that great. Of course not only file folders can be covered with this foam sheet – and it is also a reasonably priced handicrafts material which can be sewn, glued and cut.
Soft-PVC foam, opaque, coloured
3 Variants
Note
The minimum order for products sold from rolls: 0.5 running metre. Please note that no exchange is possible in the case of products cut from rolls.