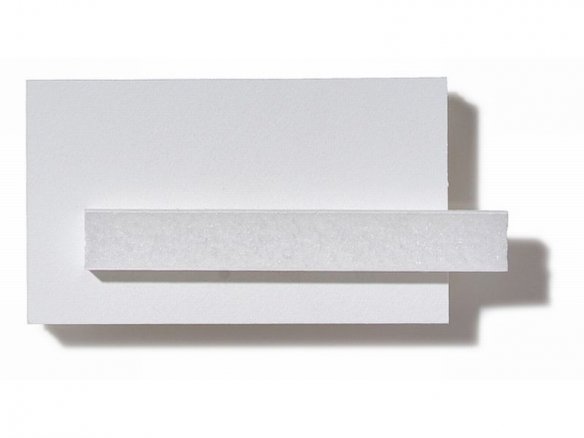 material

100% polystyrene
Custom cutting available. Choose your desired size!
For more information about our custom cutting service, please visit Modulor Services.
Smart-X is a lightweight foam panel with a thick, rigid expanded foam polystyrene core and extremely hard outer layer surfaces made of lightly grained solid polystyrene (integral foam). The panel conforms to the European Union norms regarding the restriction of hazardous substance content (RoHS). Its very good weathering properties predestined it for outdoor use where it is capable of lasting for up to two years. Its white surface guarantees a perfect substrate for "direct to substrate" printing. It can also be processed by means of coverings, laminating, sawing, milling, painting or gluing. It is therefore primarily used for making signs (e.g. construction signs), billboards and advertising panels. These panels are also often used for trade fair constructions as well.
Smart-X polystyrene panel with foam core, custom cutting, 5.0 x 1220 x 3050 mm
standard sizes
custom cutting