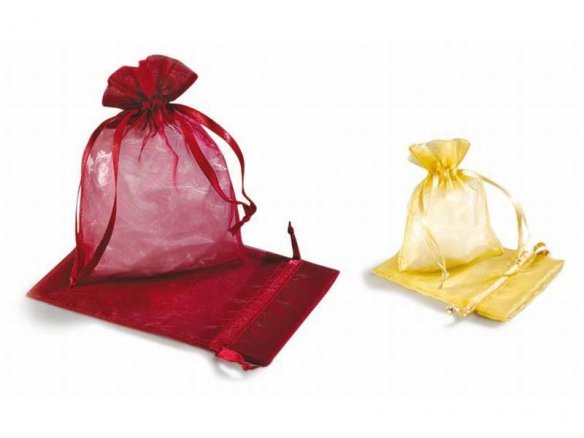 flat bag made from fine stiffened synthetic fibre weave without bottom and with satin drawstring
These feather light, semi-transparent organza bags are true gossamer sheathes for packing small gifts and acknowledgements like, for example, an Advent calendar or, when filled with candies, it can also be used as a table decoration. Filling these bags with lavender blossoms, wedding almonds, rice or blossom petals is also a very popular use.
Organza is a very transparent and lustrous plain weave fabric that is produced from real silk or synthetic fibre.
Small organza bags, coloured
7 Variants