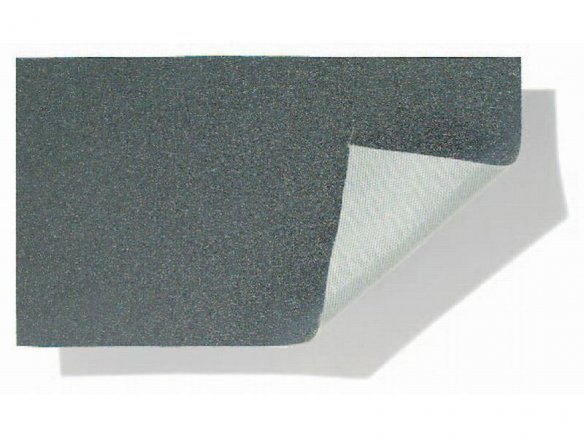 silver-grey fabric carrier out of 90% polyamide and 10% polyurethane, one side vapour-plated with a composite of artificial resin and microscopically fine glass beads (reflecting)
Reflector fabric has the attribute that when light hits it, it is always reflected back in the direction from which it came. When you ride your bike at night and want to shine bright white when hit by the headlight beams of car, you can sew this washable (to maximum 40 °C} material as an appliqué on your clothes.
Reflection fabric can be easily cut with a scissors or a blade. When sewing it, the stitch length should be from 3 to 4 stitches per centimetre and the distance to the edge should be at least 2 mm. In addition, working with a low thread tension and a Teflon presser foot is recommended. You must be careful when ironing the area after application because this material can only stand the heat level at the lowest setting and it is recommended that the fabric not be washed very often. You should note the especially smooth surface of the material because it makes handling it when working that much more difficult. Even small cut-outs should be attached with an adhesive tape or a pin.
Reflecting fabric, silver, 220 g/m², w=1500
Note
Please note that no exchange is possible in the case of products cut from rolls and the minimum order for products sold from rolls is 0.5 running metre.