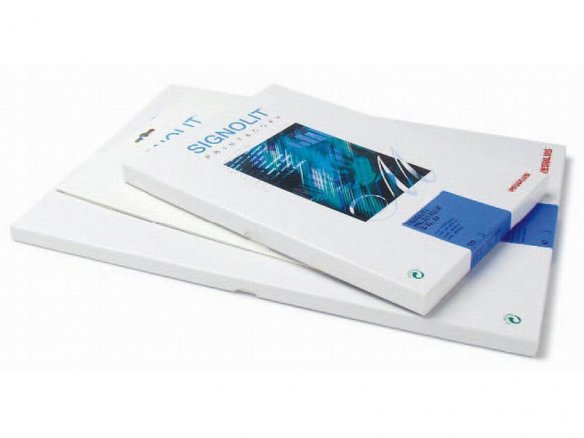 glossy, polyester film, th = 0.07 mm, heat stabilized, one side self-adhesive, silicone cover paper (no slit), tear resistant and waterproof, lightfast, for colour copiers and colour laser printers (SW as well)
This self-adhesive laser/copier film is not only suitable for use on all black/white machines but was especially designed to satisfy the requirements of the newest colour copiers and colour laser printers as well. The XCL coating, which was specially developed for colour machines, provides good toner retention. A relatively thick cover paper keeps the film very flat and hinders paper jamming. The glue, too, was specially developed for high temperatures and will not leak out on the sides when exposed to intense heat during copying.
The SC 46 self-adhesive film is suitable for many uses in advertising and design work. For example, it is great for making small production amounts of stickers or signs for indoor and outdoor use.
Signolit SC 46 laser adhesive film, white, glossy
2 Variants