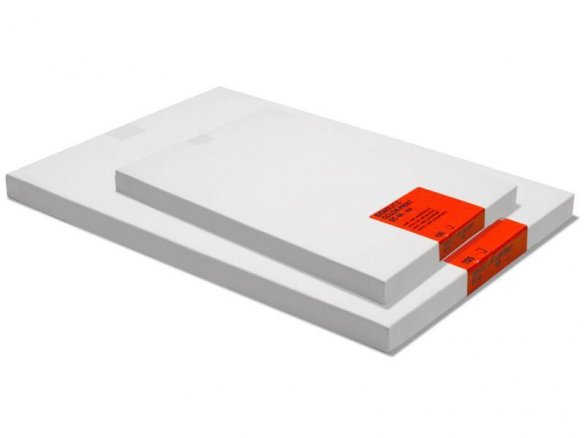 glossy, polyester film, th = 0.07 mm, heat stabilized, one side self-adhesive, silicone release paper (no slit), tear resistant and waterproof, lightfast, for colour copiers and colour laser printers (B&W too)
This self-adhesive film is great for use with both black-and-white machines and with the newest colour copiers and colour laser printers as well. The silicone release paper provides it with excellent flatness and also helps to prevent paper jamming. The adhesive was specially developed for use with high temperatures, which means that during heat intensive copying work it will not run out past the edges. This film can be used universally indoors as well as outdoors at temperatures between +5°C and +80°C for up to 12 months. In order to remove the film from any flat surface, a hair dryer or HOT AIR GUN should be used to warm it up before pulling it off.
This white version is especially good for making labels or basic stickers. Because it has a matte finish, it also takes well to being written on.
Signolit SC 44 laser adhesive film, white, matte
3 Variants