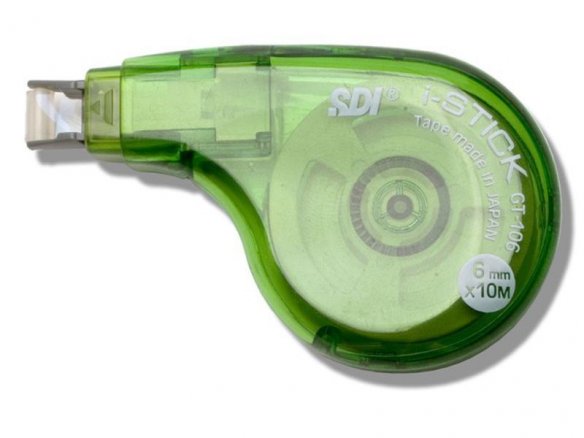 transparent plastic housing, various colours, with extendable protector for the working end, 10 m adhesive transfer tape, w = 6 mm, retensionable tape
What makes this adhesive roller special is the way the tape is threaded. On this roller it is different from most others in that it is offset by 90 degrees. This slight twist allows the adhesive tape to be unrolled from the side. The ergonomic design of the housing supports this special way of functioning in an ideal way – this means that the roller sits comfortably in your hand during use and makes the application of the adhesive a piece of cake!
This transfer adhesive tape is perfect for gluing photographs, paper, cardboard, etc. The tape can be retensioned by means of a sharp pencil or pen.