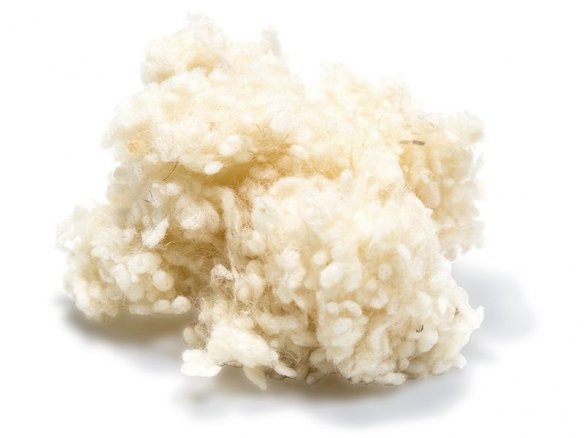 100% sheep wool, scoured, formed into balls mechanically
Sheep wool is one of the most used natural fibres. It is temperature-regulating, anti-inflammatory, self-cleaning, flame-retardant and moisture regulating. These wool balls are soft and supple, provide bulk and also support strength and make possible an even distribution. They resist matting and can be pulled back into shape (spring-back) after having been flattened. This makes them great as a filler material for pillows, crescent-shaped neck pillows, in handicrafts, for stuffed animals, dolls, etc.

A 800 x 800 mm pillow requires about 1.2 kilograms of filler material.
Sheep wool filler balls, light beige, PE bag, 150 g