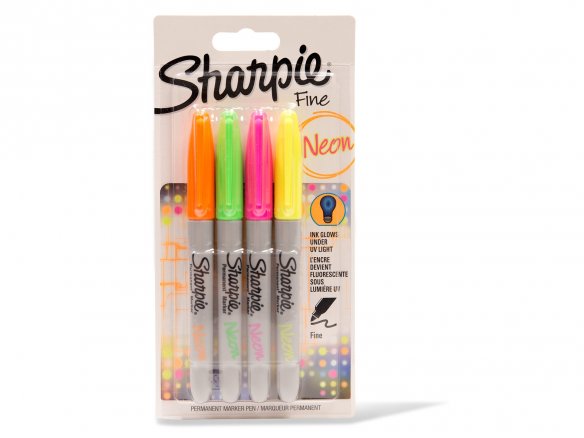 Colours

yellow, pink, orange, green

Ink

permanent fluorescent ink (glows brightly under a black light)

Attributes

fast-drying (can also be used on smooth flat surfaces)

Line width

fine 0.9 mm felt tip
Sharpies have gained cult status in the good ole USA. This permanent marker is distinguished by its luminescent neon colours.
The Sharpies Neon Permanent Markers are especially great for lettering work on films and very smooth surfaces.
They stay put where normal inks would simply run off.
We recommend that you store them in a horizontal position so as to avoid having the writing tip dry out.
The transparent and loud colours really show their stuff under a blacklight.
Sharpie Permanent marker, neon, set of 4