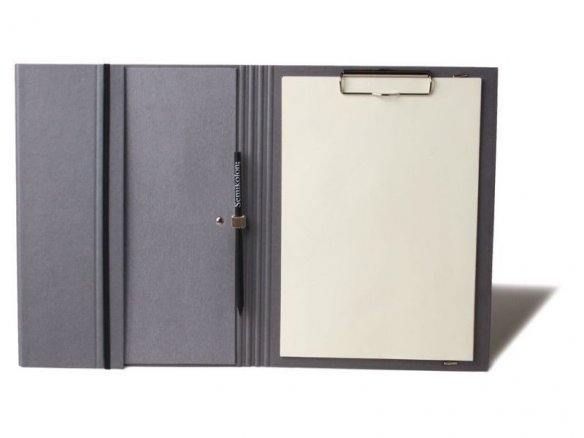 sturdy cardboard, exterior and interior covered in Efalin, variable flap, grooved round spine, black rubber cord fastener, interior stretch compartment, pen holder, nickel-plated metal clip
This clip folder made out of sturdy cardboard has an adjustable flap on its left side within which papers or documents can be stored and held in place by a rubber band. A penholder and a clip on the right side for A4 paper complete this practical folder. Closing it up is done by means of a rubber cord.
Semikolon clip folder, Efalin covered
8 Variants
Note
Semikolon clip folders are only available in our store.