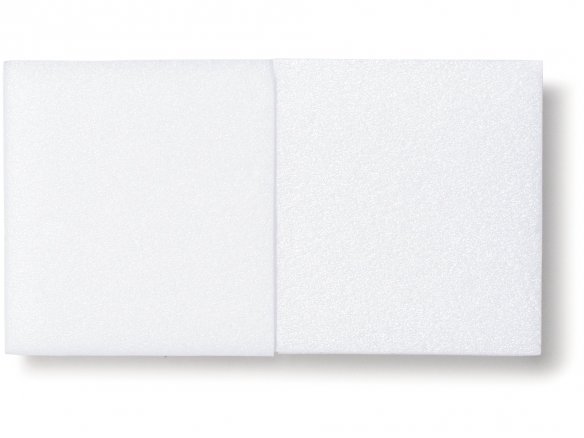 Material

interior insulating board from extruded polystyrene rigid foam board

Characteristics

pressure-resistant, medium pore

Surface

smooth, semi-gloss surfaces, approx. 30 bis 40 kg/m³
3 and 6 mm PS rigid foam panels are normally used as so-called interior insulation panels. The panels, which are offered under many different brand names (Depron… etc.), are glued to the inside of an exterior wall as a means of reducing heat loss. Although we find such a use in construction questionable, we are nonetheless still willing to sell the panels for use in model making, decoration and handicrafts.
Applications: The panels are used to represent interior and exterior walls in architectural models with scales from 1:100 to 1:20. Beyond that the panels can also be utilized for making simple stratified models. In the realm of airplane model making, recent years have found the extremely light foam panels being used more and more because simple airplane models which display excellent flight characteristics can be produced from them. Optitron has also been used as a cheap type of presentation panel or as the basis for simple decorations.
Treatment: When cut with either a thermic saw or a cutter Optitron panels show excellent results. In contrast to expanded material (Styrofoam), extruded panels with their closed pores do not flake or crumble when cut. This is especially true when the cutting blade is kept flat as it cuts through the material. A further interesting characteristic is that the panels lend themselves to both punching and deep drawing. Optitron can be sanded with sandpaper, glued with Tesa all purpose glue, and painted, printed and dyed with polystyrene compatible colouring materials (e.g. Aerodecor).
Optitron XPS is free of HBCD (Hexabromcyclododecane).
Optitron XPS rigid foam board, white
2 Variants
Note
Please note that we can only ship the large size per forwarding company which means that there are higher shipping and handling costs.