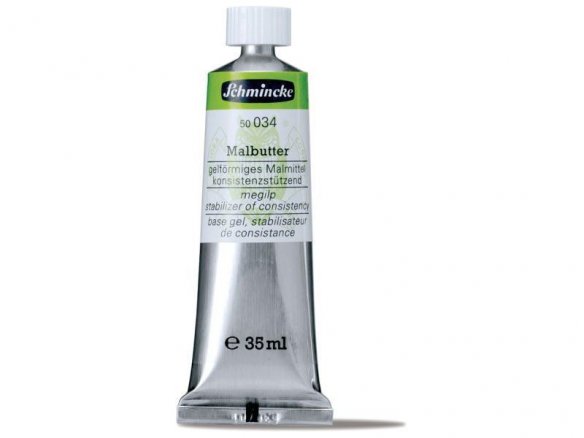 thickener for oil paints, made of alkyd resin, stand oil and fillers, yellowish opaque, pasty gel consistency
Danger, naphtha (petroleum), hydrodesulphurized heavy = 5 - 10 %, Solvent naphtha (petroleum), light, aromatic = 5 - 10 %, 2-ethylhexanoic acid, zirconium salt = < 0,5 %, Aquatic Chronic 3, STOT RE 2
Hazard warnings
H373: May cause damage to organs through prolonged or repeated exposure .
H412: Harmful to aquatic life with long lasting effects.
Safety instructions
P102: Keep out of reach of children.
P260: Do not breathe dust / fume / gas / mist / vapours / spray.
P273: Avoid release to the environment.
Schmincke Megilp, tube, 35 ml