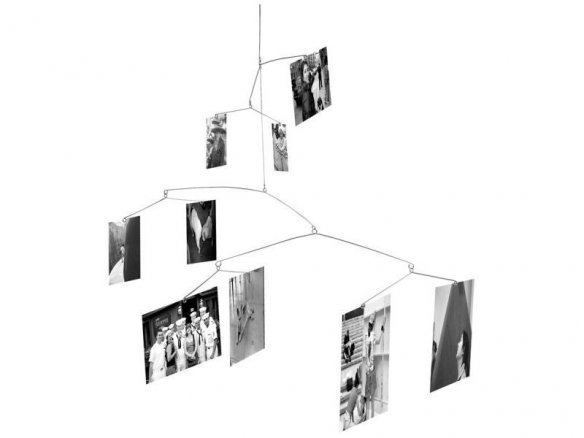 set, chromed steel wire, diameter ca. 1.25 mm, metal clips (picture holders) on the wire ends
Random photo and postcard mobiles enable you to use your favourite pictures or postcards to create exquisite and graceful photo galleries or "sculptures" that can then be easily and quickly altered as you wish. 
The photo holder consist of chromed steel wire. Round clips on the ends of the wires are able to hold pictures of varying sizes. Either 9 or 18 pictures can be used depending on whether you insert your photos or cards so each holder is two-sided or one-sided.
Random photo and postcard mobile, Random, f. 9 or 18 photos, ø 800 mm, h=700 mm