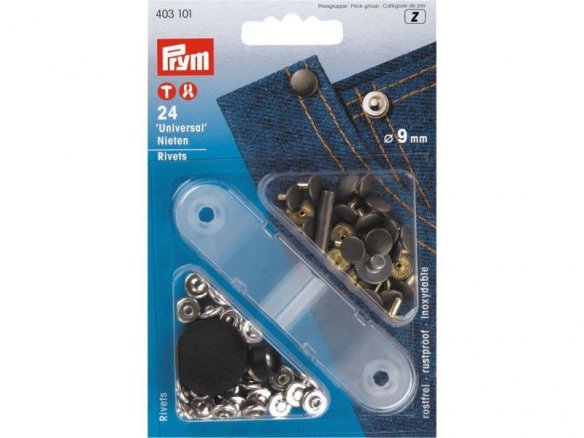 brass, rust-free, 2 piece product (top and bottom pieces), can be used on both sides, includes riveting tool and instructions, suitable for non-elastic textiles
These mounting rivets have two different coloured heads and can be used on both sides because both heads have a closed (solid), decorative surface. The silver side has a bulge in the middle just like you see on the jean jacket rivets.
The tools that are included in the package (with instructions) make it easy to join the separate rivet pieces. The mounting job will also require a hammer or a VARIO EYELET, SNAP FASTENER AND HOLE PUNCH PLIERS.
Prym universal rivets, two colours, l=2-4 mm, silver glossy/iron matte, 24 p. (403101)