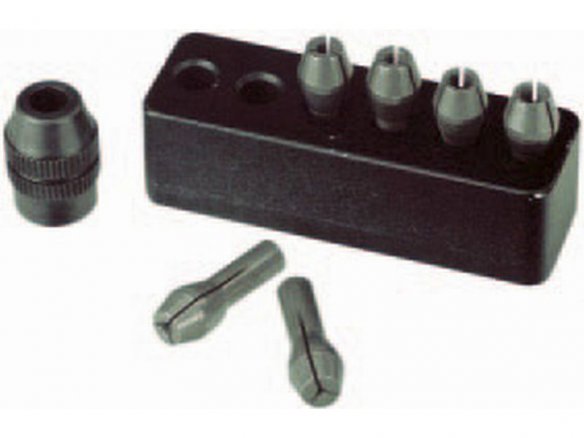 made from hardened steel, for all Micromot handheld machines (except engraving machine GG 12), with locking nut and collet holder
Micromot steel collets are hardened and consequently possess greater spring forces. A better bed results from the fact that they have three slots instead of the usual four – a slot pattern that is considerably easier to produce.
It is the exact central clamping of small diameter shafts that is in fact the considerable advantage found with good collets as compared to normal drill chucks. Proxxon collets retain their concentricity even after being in use for a long time and are not in any way comparable to unhardened collets with four slots or ones made of brass or aluminium.
Proxxon Micromot steel collets, 1 each for ø1.0/1.5/2.0/2.4/3.0 a. 3.2mm (28940)