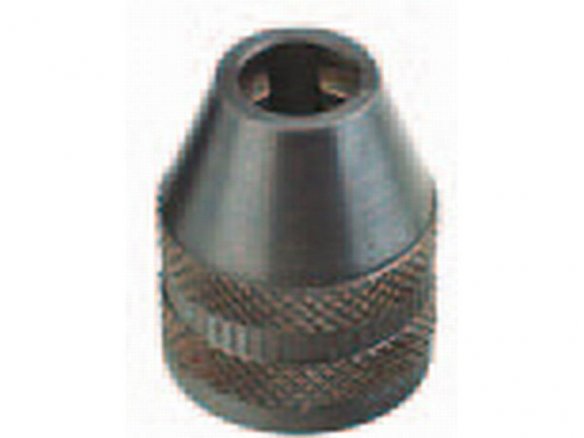 for all handheld MICROMOT machines (excluding the engraver GG 12, professional drill/grinder IB/E, long neck straight drill/grinder LB/E, drilling machine COLT 2 and flexishaft 110/P).
In comparison to the Proxxon Micromot steel collets, the Proxxon drill chuck allows you to make changes much faster but does not have the same level of precision.
Proxxon 3-jaw drill chuck, for drills 0.5 - 3.2 mm (28941)
Note
Micromot 50/E mill/drill units produced after February 2008 can no longer be retrofitted with the 3-JAW DRILL CHUCK. Upon inquiry we will be glad to supply you with the Micromot 50/EF, which has such a quick release drill chuck.