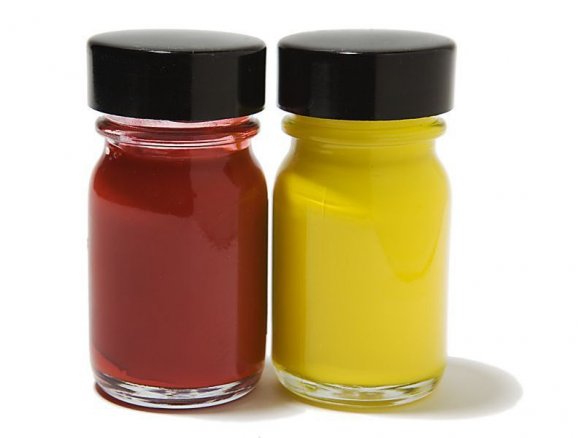 water-based acrylic paint, weatherproof, comes in glass bottle with screw cap
The undercoat serves as a sealing coat between the surface of the intended object and the ADHESIVE COAT FOR POWDER GOLD/SILVER. It closes up small pores, smoothes out the surface and must definitely be used because otherwise the adhesive coat will not adequately adhere and this will lead in the future to the gold or, as the case may be, silver peeling away. The undercoat must be completely dry, which can take at least 20 minutes (in the case of very smooth surfaces even longer). Only then can the adhesive coat be applied to the undercoat. The colouration of the undercoat is not randomly chosen but rather supports the intensity of the colour from either the gold or silver.
This undercoat for powder gold/silver can also be used with metal gloss pigments which we, however, do not carry because they are extremely dangerous for your health.
Primer for powder gold/silver
2 Variants
Note
This undercoat for powder gold/silver is not suitable for use with gold leaf, silver leaf or metal leaf.