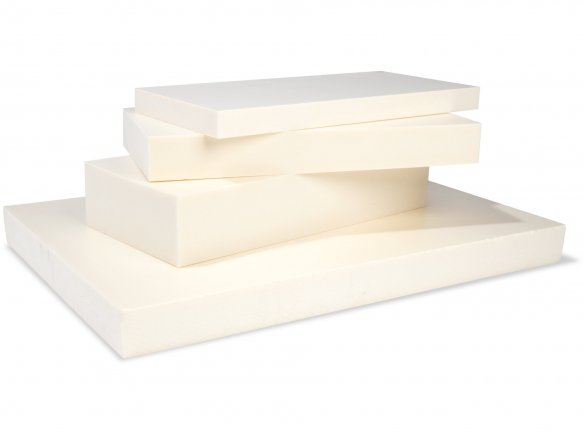 Edges

partially with seams

Density

approx. 35 kg/m³

Useable size

guaranteed minimum dimension
This rigid foam is primarily used in the interior and the exterior insulation of roofs, ceilings and walls – we, however, carry this product as an alternative to our blue or white STYROFOAM sheets. It is a good alternative for the blue version because it is much easier to cover over with paint, and for the white version because it is much cheaper. In addition, the ivory colour of this rigid foam makes it great for use in combination with FINNBOARD or MDF BOARD.
Polystyrene rigid foam, ivory, untrimmed
9 Variants
30,00 mm
50,00 mm
80,00 mm
195 mm x 405 mm
405 mm x 585 mm
585 mm x 1240 mm