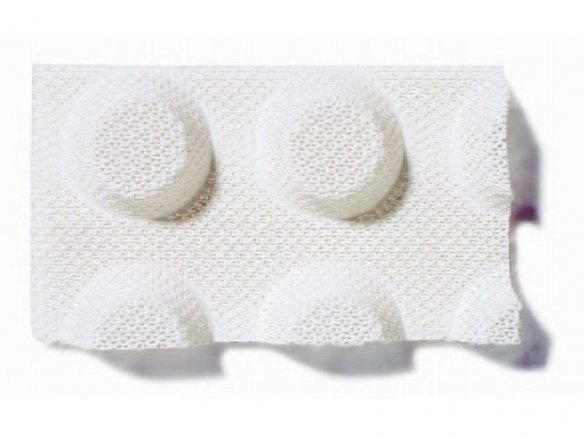 stamped fabric, single-layered, nub height = 10 mm, nub diameter approx. 14 mm (RG 14/28)
This is a material that you have probably never seen before. Unless, of course, you are familiar with the production of sandwich materials because that is the normal area of use for burl fabric. The burls are shaped like sliced cones and are stamped into the fabric in straight rows with a separation distance of about 28 mm (from the middle of one burl to the middle of the next).
Wonderful lamps can be made using this warm white material because the tight mesh produces a very pleasant light. It can also be easily and beautifully used for decorative purposes; it is easy to sew or can be mounted with a STAPLE GUN.
Polyester nubbed fabric, white
2 Variants
Note
Please note that no exchange is possible in the case of products cut from rolls and the minimum order for products sold from rolls is 0.5 running metre.

Unfortunately, this material does show irregularities resulting from the production process and this means that pieces larger than 1450 x ca. 600 mm are not available without having some sort of flaw.